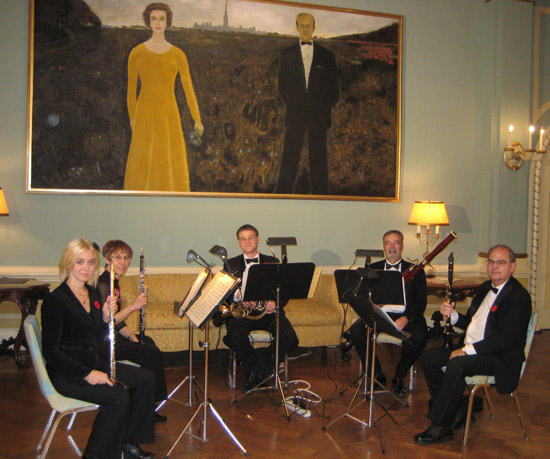 This is a picture of the woodwind quintet from the Regina Symphony Orchestra playing for a dinner at which Prince Charles and Camilla were present (as well as the Governor General and Prime Minister). As the Prince is the patron of the Regina Symphony but was unable to come to Regina on his November, 2009 Canadian visit, the RSO sent us as representatives.
I was asked to write a piece for the quintet to play especially for the Prince and I responded with a short work that celebrated the Royal visit and paid homage to several of the things about England that we hold dear. The piece is called Big Ben.
I also wrote a fanfare for the entrance of the principal guests.